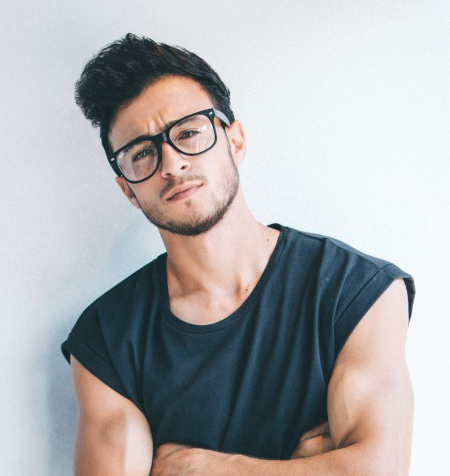 Gynecomastia Revision Surgery
Displeased with the results of your gynecomastia surgery? You are not alone. Gynecomastia surgery, like all surgery, is all about attention to detail. The details, in this case, are identifying and treating each component of what comprises gynecomastia. Gynecomastia, or enlargement of the male breast typically has three major components.
The first is the fatty component. This is typically approached effectively by the surgeon with liposuction. A small incision is made, fluid containing local anesthetic and a vasoconstricting agent is injected into the area, and a cannula is used to remove the fatty component of the gynecomastia and contour the chest to a masculine appearance. The second component, which is often overlooked or undertreated by surgeons, is the glandular component. The glandular material cannot be treated adequately with liposuction alone, whether it be conventional suction assisted liposuction or ultrasonic or laser liposuction.
To adequately address the glandular component, the gland must be removed. This means separating the gland from the skin above it and from the pectoralis major muscle beneath it. The goal of surgery is to remove the fat and the glandular material between the skin and the muscle and then encourage the skin to redrape over the muscle properly. This is typically achieved with a compression vest and foam material to compress the skin on to the muscle. This also helps prevent complications such as hematoma or fluid collection under the skin.
The final component of gynecomastia is the diameter of the areola. In most cases of gynecomastia, the areola is enlarged and puffy. By thinning the sub areolar tissue, the puffiness will be addressed and typically the areola will shrink. If you think you may have gynecomastia or are displeased with the results of previous surgery, call to schedule a complimentary consultation.
Gynecomastia revision surgery is performed as an outpatient procedure under a general anesthetic. and takes 1-1.5 hours in experienced hands. Recovery time is usually 3-4 weeks with restriction of arm movement for the first week.