Gynecomastia is a condition where male breast tissue becomes enlarged, causing the appearance of male breasts. Enlarged breast tissue can be extremely embarrassing for men, especially in social situations like the beach or pool. If you're experiencing mental distress...
I would like to start off by saying that Dr. Delgado is not only a doctor he's also a magician because he made everything that I was self conscious about my body disappear. I know that was pretty cheesy but it's true he did an absolutely stunning job. For as long as I can remember I've been the husky kid and at 12 years old I started developing a not so male looking chest. It was horrible all the years of being teased. But all that is behind me now. From the first consultation to the surgery and then to the follow up appointments everything was excellent. I felt comfortable through the whole process never felt rushed or pressured.

Dr. Delgado and everyone at his Novato practice are top notch from the front office staff to the medical assistants and nurses.

If you have anything you may be self-conscious about or want to enhance, make an appointment right now and come see for yourself.

Harvey Yarber
If you are looking for the most conclusive and exclusive gynecomastia private surgical experience in the North West, Dr. Delgado can not be matched. He and his staff work with a passion that is genuine to each patient. Dr. Delgado's experience and confidence was so assuring throughout the process pre and post op. His guidance and honesty about my options gave me clarity to choose the right direction together with him and his staff. He went above and beyond to accommodate me into his schedule early to meet a personal date and plans I had. I am close to 4 weeks post surgery and I am recovering well and feeling better by the day. Having access to Dr. Delgado and his nursing staff via phone and text has been the best stress relief. The full effect of my surgery has not hit me, I am still in shock at the results and wish I did this years earlier. Thank you Dr. Delgado and Team!!

Alk5540
Dr. Delgado is an amazing surgeon and has provided me with the best service ever. He has always provided great care and detail when it came to my recovery. I would highly recommend him to anyone looking to get
gynecomastia surgery
!
Victorli645
Great experience! 5 out of 5 stars!!! Amazing results, great staff, excellent surgeon!!! We did a lot of research before the procedure. Dr. Delgado came up as one of the best plastic surgeons in the area. The reviews were spot on, we definitely recommend Dr. Delgado!

Dr. Delagdo and his staff went above and beyond to give me an amazing experience. As someone who has never had surgery before, I had a lot of questions. Everyone was kind and patient as I went through the process. Above all else, the results of my surgery are better than I could have imagined. Dr. Delgado is a true expert, I would highly recommend him and his team to anyone.

Intuitive9506
I researched both gynecomastia and plastic surgeons for a year before having my procedure. There's a reason Dr. Delgado has so many 5 star reviews. He is an expert among experts in this field and this is not the kind of procedure you want to have revised. His expertise and skill is worth every penny and having this procedure is one of the best decisions I've ever made. Every member of his staff goes above and beyond. You will not be disappointed.

Gorgeous9247
Always felt self-conscious about my chest after the 10th grade and finally decided to get surgery once the gynecomastia started to become painful in college, due to density. Had a consultation with Dr. Delgado in SF and the office was superb and kept tidy for patients that deserve the best. Dr. Delgado went over all my questions without any rush or annoyance. He knows every patient is unique and treats their time as such. Surgery went well and healing was great without any complications. The staff were amazing with any questions I may have had during post-op.

Overall, this surgery will be one that you will not regret. Will make tremendous strides for your self-confidence. Make sure to have it optimal by selecting Dr. Delgado as your surgeon.

Flash34
After delaying many years and speaking with multiple plastic surgeons I chose Dr. Delgado and so glad I did! Only 4 weeks after my procedure, recovery is going smooth and the results have already exceeded my expectations! I highly recommend Dr. Delgado!

DanK20
I would undoubtedly recommend Dr. Delgado for gynecomastia surgery and I am sure that he performs other surgeries and procedures with equal expertise. I presented him some challenges due to my age and condition. I couldn't be happier with the results. His team is also excellent. His staff was helpful throughout the process and his anesthesiologist is also an expert.

Gentle897401
I could not be happier with Dr Delgado and his team. From start to finish I felt taken care of. I could call or email with questions and they always helped me or got back to me quickly. Chelsie helped me set up my appointments and made the experience easy for me. The results from my surgery are outstanding. Thank you!!! I highly recommend Dr Delgado.

Versatile416995
I researched both gynecomastia and plastic surgeons for a year before having my procedure. There's a reason Dr. Delgado has so many 5 star reviews. He is an expert among experts in this field and this is not the kind of procedure you want to have revised. His expertise and skill is worth every penny and having this procedure is one of the best decisions I've ever made. Every member of his staff goes above and beyond. You will not be disappointed.

Gorgeous9247
What Is Gynecomastia?
Gynecomastia, often referred to as man boobs, moobs, or simply male breasts is the presence of enlarged breast tissue, whether fatty tissue, glandular tissue, skin, or all of the above. Gynecomastia differs from pseudogynecomastia, which results only from excess fat tissue due to excess weight gain.
Gynecomastia can occur during puberty due to a person's imbalanced and ever-changing hormone levels. Older men also experience reduced testosterone levels, which can cause an imbalance between estrogen and testosterone. Gynecomastia caused by steroids is also a known issue for bodybuilders and anyone who uses anabolic steroids.
Due to the wide-ranging causes of excess male breast tissue growth, it's estimated that up to 70% of men will experience gynecomastia at some point in their lives, whether just for a few years during puberty or for much longer periods of time.

What Are The Symptoms of Gynecomastia?
Gynecomastia symptoms include:
Enlarged nipples and surrounding area, with or without nipple discharge.

Breast pain, soreness, or tenderness.

Excess glandular tissue beneath the nipple, in one or both breasts (feels like a lump that may be movable).
Occasionally, the appearance of true gynecomastia may cause uneven swollen glandular tissue, which may make one side of the chest larger. Gynecomastia may result in breast tissue growth in one or both breasts.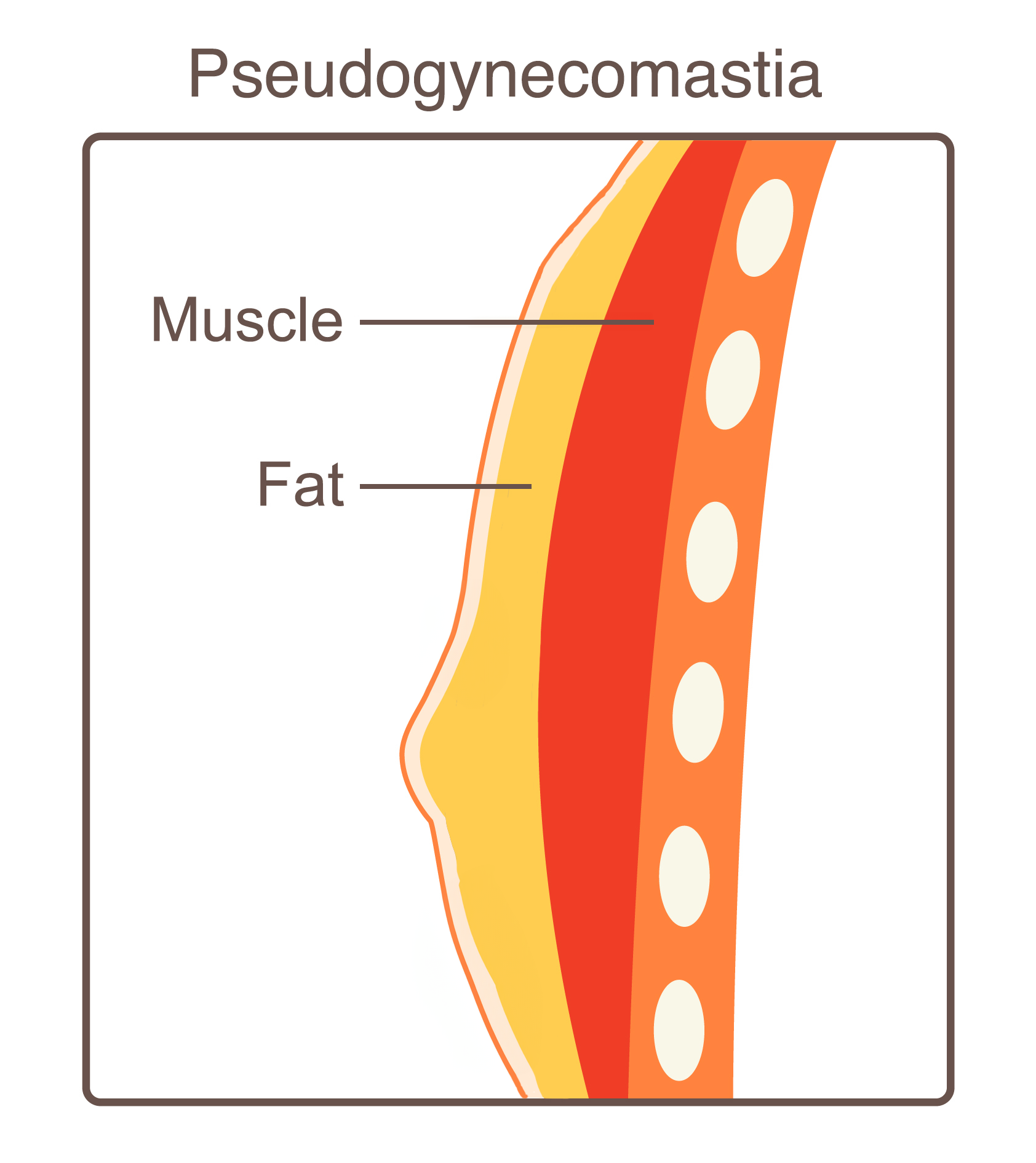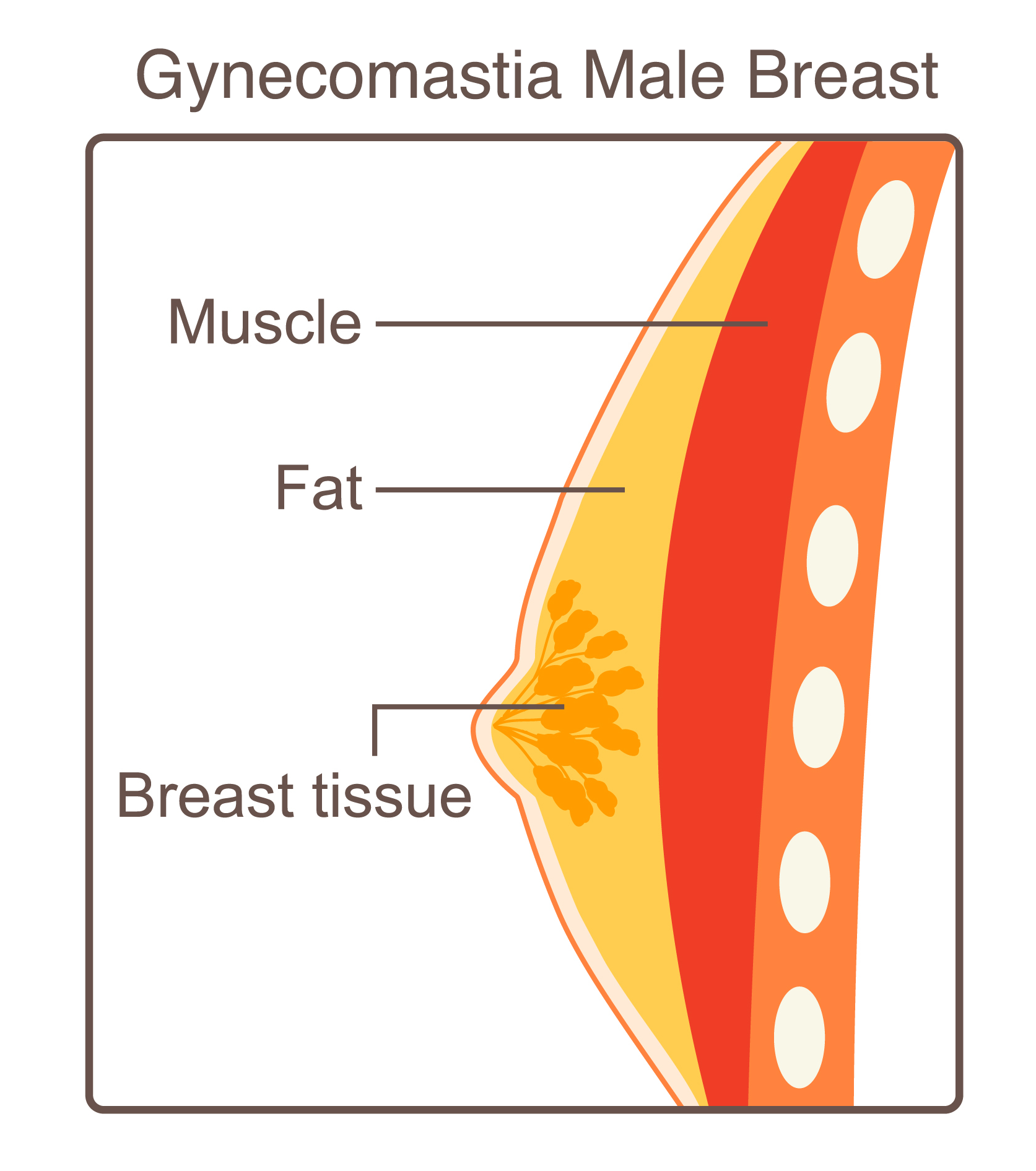 What Causes Gynecomastia?
The hormone imbalance responsible for male breast tissue growth can be caused by several factors, many of which are unknown, in addition to regular changes in the body like puberty and aging. This means the majority of cases are often called idiopathic gynecomastia, which refers to a benign condition that appears from one of many possible causes.
Aside from certain medications or medical conditions such as Klinefelter syndrome and kidney disease, research has shown the below substances may cause gynecomastia symptoms:
Illegal use of anabolic steroids
Alcohol
Cannabis/marijuana
Amphetamines
Heroin/Methadone.
Approximately 10 to 25% of cases may be caused by certain drugs, with illegal steroid use being the number one drug-related cause of gynecomastia symptoms.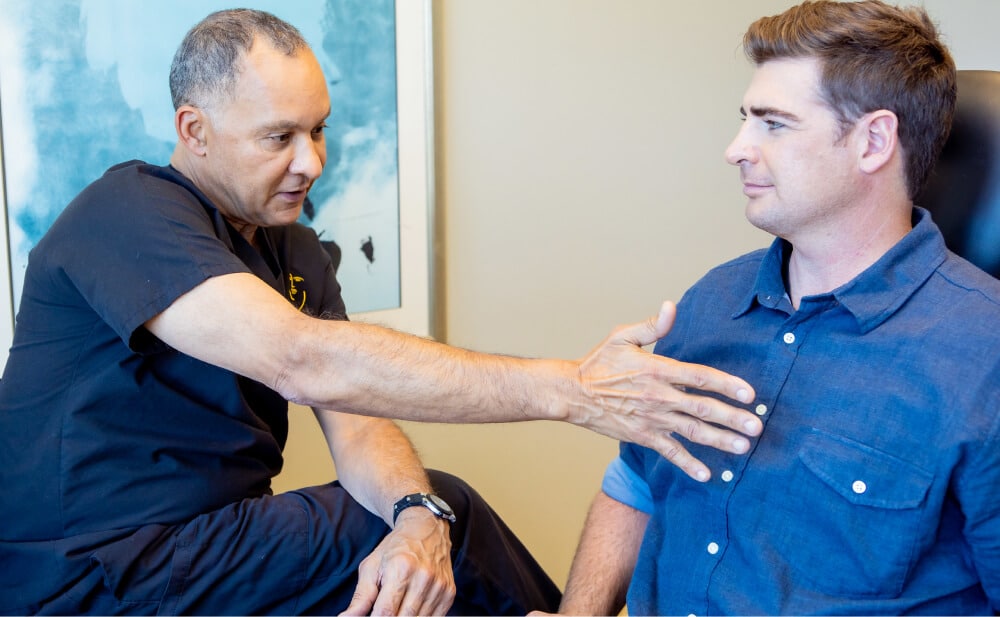 How is Gynecomastia Diagnosed?
Gynecomastia can be diagnosed by a gynecomastia specialist who will review your medical history and determine the cause of your symptoms by reviewing any medications and if you have used steroids without a prescription or any other illegal substances.
For a free-of-charge, virtual consultation about gynecomastia plastic surgery procedures, feel free to get in touch today.
Learn more about Gynecomastia Diagnosis Virtual Consultation
Gynecomastia Treatment
Your unique gynecomastia treatment may differ depending on your age, health, duration of the disease, and response to certain drugs. A hormone imbalance contributing to breast enlargement may be addressed by medication or tissue hormone treatment. Medications for gynecomastia have shown to be largely ineffective and the FDA (Federal Drug Administration) has not approved any drug for the treatment of gynecomastia.
In most cases, male breast reduction surgery is required to eliminate gynecomastia symptoms permanently.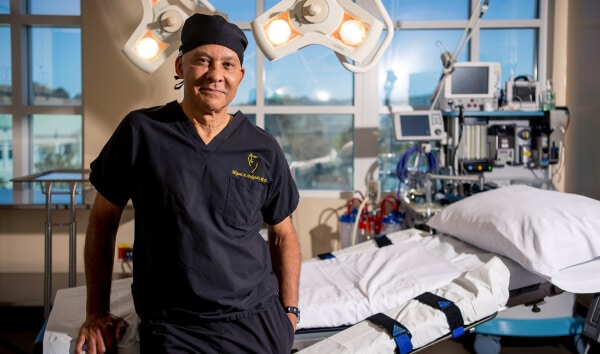 Gynecomastia Grades
In breast reduction or gynecomastia surgery, surgical techniques differ according to the degree or severity of gynecomastia symptoms.
The American Society of Plastic Surgery has developed a classification system of four grades of gynecomastia to develop better gynecomastia treatments with more consistent results.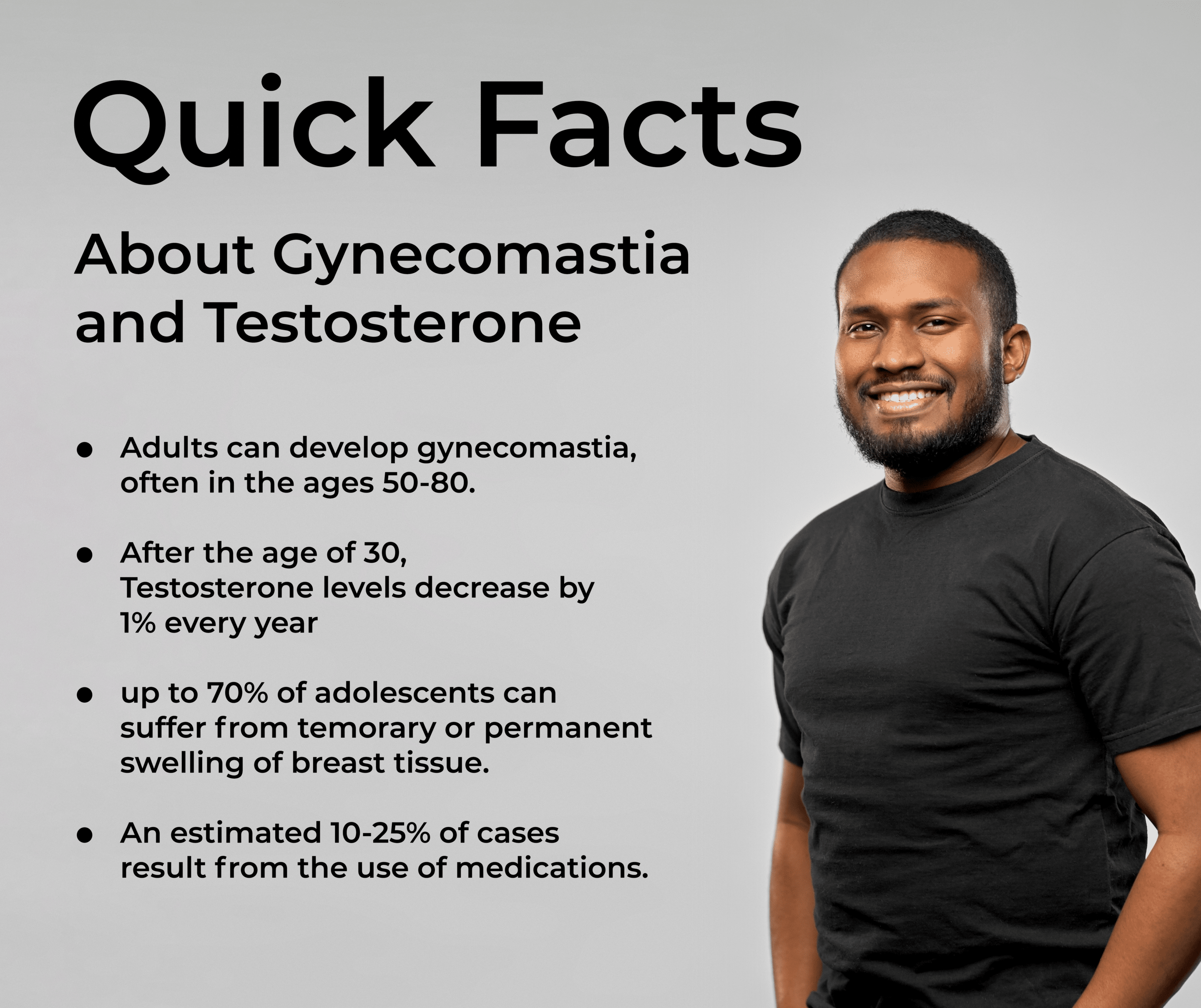 Gynecomastia Surgery Options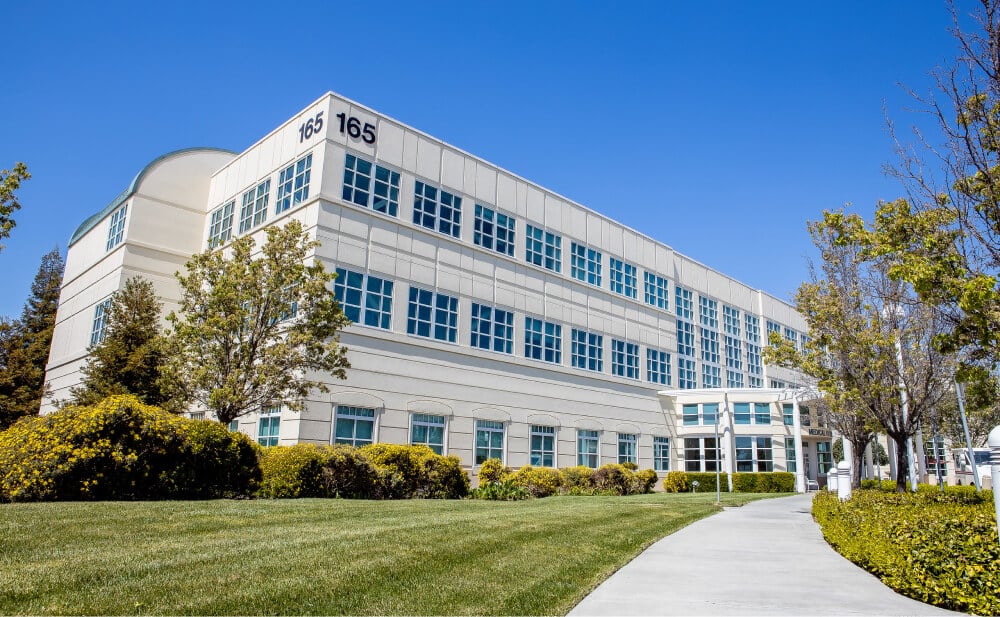 ​Dr. Delgado takes his time to evaluate your gynecomastia symptoms thoroughly before recommending the most appropriate gynecomastia surgery procedure to meet your individual goals. This will also depend on the degree of male breast enlargement, excess skin, and skin laxity present.
Gynecomastia surgery incisions for all techniques, apart from a double incision mastectomy, are made around the outer edge of the areola. Usually, once they have healed, they are very difficult to see.
All gynecomastia surgery options permanently remove the extra glandular tissue, so gynecomastia symptoms rarely come back after this surgery. Dr. Delgado uses a light general anesthesia to give him the most control and provide you with the safest and easiest surgical experience possible.
For a complimentary, virtual consultation about gynecomastia plastic surgery procedures, please complete Dr. Delgado's inquiry form: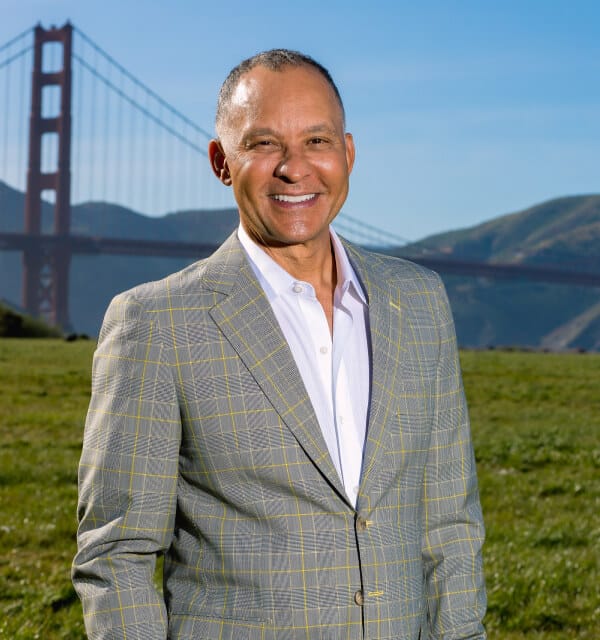 Can non-surgical procedures help reduce gynecomastia symptoms?
When the chest is enlarged due to an accumulation of adipose tissue (fat), non-surgical fat removal techniques such as CoolSculpting can help. However, any presence of glandular tissue cannot be removed through these methods.
Should I be concerned about male breast cancer?
An enlarged chest characterizes the condition known as gynecomastia. Man boobs caused by breast cancer are incredibly rare.
Do anabolic steroids cause gynecomastia?
Our bodies convert steroids into estrogen (within fat cells), which can cause steroid-induced gynecomastia.
Is gynecomastia caused by breast tissue?
Yes, Gynecomastia is an overdevelopment or enlargement of breast tissue, also referred to as glandular tissue.
For personalized information about gynecomastia plastic surgery procedures, please complete Dr. Delgado's inquiry form.
Miguel Delgado, M.D., F.A.C.S is a world-renowned Board-Certified Plastic Surgeon granted by the American Board of Plastic and Reconstructive Surgery and a member of the American Society of Plastic Surgery and Aesthetic Society. Dr. Delgado has a surgical practice solely dedicated to cosmetic plastic surgery. He specializes in gynecomastia surgery and is the medical director of Gynecomastia.org, the oldest and largest gynecomastia forum dedicated to supporting, educating, and providing solutions for men with breast enlargement. Dr. Delgado celebrates 30 years of practice in San Francisco, California. He was voted the "Best Plastic Surgeon of 2017-2021."
Gynecomastia.org does not provide medical advice, treatment, or diagnosis.