Dr. Ivan Puah has spent more than 15 years performing FDA-approved injectables, skin lasers, and body sculpting surgical procedures. From his patients' diverse concerns, he predicts the cosmetic surgery trends for 2020.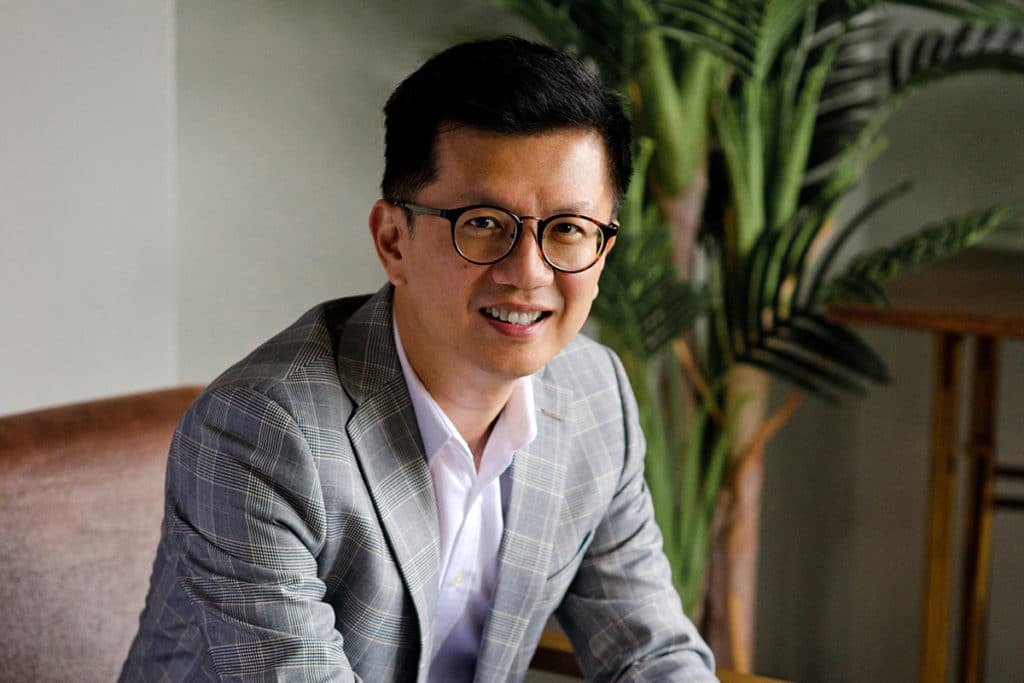 SINGAPORE, Jan. 22, 2020 /PRNewswire/ — Dr. Ivan Puah, Medical Director of Amaris B. Clinic, who is accredited by the Ministry of Singapore to perform surgical body sculpting treatments, has seen a plethora of diverse concerns from 25- to 65-year-old male and female patients in Singapore.
1. Rejuvenation Biostimulation Is The Treatment That Is Getting Popular With The Advent Of Tech Device Usage
As more people rely and get subconsciously overly fixated on their modern communication devices such as smartphones and laptops, Dr. Ivan Puah has noticed a rise in the case of Text Neck. Text Neck describes the pain and damage sustained on the neck and shoulders from looking down at one's device for an extended period. The physical stress causes skin damage on the neck leading to visible deep horizontal lines across the neck.
One of the most effective treatments for this is a treatment called Rejuvenation Biostimulation. It is the use of hyper-diluted calcium hydroxyapatite fillers that stimulates stem cells into regenerating collagen in combination with the use of energy devices that produces focused ultrasound energy. "These combined modalities can effectively improve facial and necklines as it encourages skin rejuvenation," Dr. Ivan Puahsaid.
2. Gynecomastia, or Enlarged Male Breasts, Is More Common Than You Think
Gynecomastia occurs when excess glandular tissue is produced. When an abundance or excess fat appears in the chest area, it is known as pseudogynecomastia (fake/faux gynecomastia), which can be treated with liposuction alone. "In my experience, most patients who complained of pseudogynecomastia are later found to have true gynecomastia after medical assessment," shared Dr. Puah.
"Due to the high volume of patients I see regarding their gynecomastia concerns over the years, I have designed a customized 4-step gynecomastia surgery program called 4D Chest Remodelling. It reduces fat tissues and removes excess glandular tissues while stimulating the production of subdermal collagen to induce tissue remodeling and production of new collagen and elastin." Unlike the standard gynecomastia surgery, 4D Chest Remodelling is a more complex treatment modality especially planned for those whose ultimate objective is to achieve a flatter and sculpted chest using high definition body sculpting technique.
3. Nose Enhancement With Thread Lift Is Gaining Fast Popularity
Nose Thread Lift is quickly becoming one of the more sought-after treatments when it comes to achieving a more natural appearance. It is a treatment that is surpassing the popularity of nose fillers when it comes to non-surgical rhinoplasty. "The reasons for the decline in popularity of nose fillers include complications and migration of fillers," said Dr. Ivan Puah.
HIKO Nose Thread Lift uses absorbable PDO thread to achieve a higher nose bridge without the need for surgery. These threads are placed carefully in the nose to heighten the nose bridge. Dr. Puah added, "PDO material has been in use for more than 30 years in various medical disciplines such as plastic surgery and gynecology treatments because of its high tensile strength, good pliability, and smooth tissue passage.
4. Natural Look & Customised Treatments Are Much Preferred
"Unlike the past where many preferred dramatic results, my patients today are opting for treatments that produce natural-looking results. This includes facial and body enhancement treatments with fat grafting," shared Dr. Puah.
Facial Fat Grafting's goal is to restore lost volume to the face, which is often associated with youthfulness. It uses a patient's own fat tissue, in tiny amounts, removed from excess fat pockets and then injected into areas of the face where needed.
For fat grafting on the body, ADR-C Breast Enhancement is popular among women who are looking to add volume to their chest while removing stubborn pockets of fat on the body. It works by removing fat tissues using the micro-lipo technique from parts of the body where there is a substantial amount of fat, such as the abdomen or saddlebags. The fat is centrifuged to maintain the integrity of the fat cells and then injected into the areas in the breast where the volume is lacking.
5. Hourglass Body Shape Is Out. Toned Body Is In
The hourglass body shape, as commonly seen in the media, is one of the body types that most women covet. "In Asia, however, the hourglass body shape is not the preferred body shape but the toned body is," said Dr. Ivan Puah. Hourglass body shape comprises of a pair of voluptuous breasts, a small waist, and curvaceous hips. He added, "Many Asian women do not like heavy bottoms as it resembles a pear shape and they have instead expressed their preference for the toned and proportionate look – one that complements their frame and height."
###
---
ABOUT DR. IVAN PUAH
Dr. Ivan Puah is the medical director of Amaris B. Clinic, a medical aesthetics clinic in Singapore. He obtained his VASER® Body Sculpting training in Colorado and Argentina. Additionally, he also received training and guidance in syringe liposculpture, fat grafting, and thread lift by renowned French plastic surgeon, Dr. Pierre Francois Fournier. He further honed his surgical skill in gynecomastia surgeries in San Francisco. In Singapore, Dr. Ivan Puah is accredited by the Ministry of Health to perform surgical body sculpting procedures. Dr. Ivan Puah holds a Graduate Diploma in Family Dermatology from NUS and Graduate Diploma in Acupuncture from TCMB. He is also the appointed trainer on Botulinum Toxin and Dermal Fillers for Merz, Newton Cog Thread, and PICOCARE Laser from Venusys Medical.
OTHER SIGNATURE AESTHETICS & SCULPTING TREATMENTS AT AMARIS B. CLINIC
Started in 2004, Amaris B. Clinic has been providing medical aesthetics and body sculpting services. Amaris B Clinic's forte lies in body sculpting – surgically removing stubborn fat pockets to sculpt and shape different areas of the body through a variety and combination of services offered. Amaris B. Clinic received recognition as the "2019 Body Sculpting Provider of the Year in Asia Pacific" by Global Health and Travel. The clinic's signature treatments include: