What is Gynecomastia?
Gynecomastia is a condition that causes an increased amount of breast gland tissue in boys or men, leading to an imbalance of the hormones testosterone and estrogen. Gynecomastia can affect one or both male breasts and can cause distress and anxiety for those living with it.
Adolescent Gynecomastia
Symptoms of gynecomastia in boys and teens is called adolescent gynecomastia. This form of gynecomastia is usually due to a hormonal imbalance that occurs naturally during puberty. Symptoms may include nipple soreness or nipple sensitivity, tenderness or discomfort in the chest area, a small lump under the nipple, or a shiny, puffy appearance to the nipple.
Adult Gynecomastia
Adult gynecomastia is caused by excess glandular and fatty tissue in the breasts, resulting in what some call "man boobs". Symptoms of adult gynecomastia may result from adolescent symptoms that have persisted throughout the years. A decrease in testosterone around the age of 50 may also be a cause.
Gynecomastia Surgery Options
Gynecomastia surgery, also called male breast reduction, involves contouring fat and removing glandular tissue to create a more masculine chest contour. Ideal candidates will be at a stable weight and desire a flatter chest for a more masculine appearance. There are an array of gynecomastia surgery options, including the following.
Male Breast Reduction Surgery
There are a number of techniques that can be employed to achieve male breast reduction surgery, including minimally invasive breast gland excision with liposuction, the standard male breast reduction technique, the pull-through technique, gynecomastia treatment with excess skin, a two-stage procedure for removing excess skin, liposuction for gynecomastia, and double incision mastectomy for severe gynecomastia.
Gynecomastia Surgery Post-Weight Loss
After significant weight loss, a man with gynecomastia may lose breast fatty tissue, but male breast glandular tissue may remain. There are a variety of techniques that can be used to reduce extra skin, but Dr. Delgado most often performs a double-incision mastectomy with a free nipple graft for a flatter chest. A two-stage procedure may also be needed to minimize incisions and confine the incision to around the areola. During the second stage, a peri-areolar lift is performed four months later.
Revision Gynecomastia Surgery
Many patients come to Dr. Delgado desiring revision gynecomastia surgery, as they are not happy with the results of their previous procedure. Because revision gynecomastia surgery can often be more complicated than the initial procedure, Dr. Delgado will take the time to assess your chest area and create a personalized treatment plan to ensure you receive the desired results. This may involve removing excess breast tissue, excess fatty tissue, and glandular tissue.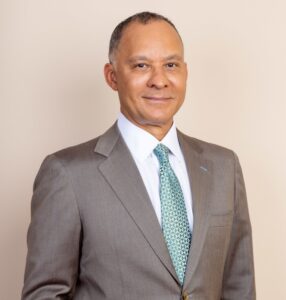 Choosing a Gynecomastia Specialist
When choosing to undergo male breast reduction surgery, it is important that you take the time to research skilled and experienced plastic surgeons.
Dr. Delgado performs gynecomastia surgery in his federal and state-accredited surgical facility. Working alongside his team, he is committed to ensuring that each of his gynecomastia patients receives the best possible surgical outcome. As a member of the America Society of Plastic Surgeons, Dr. Delgado has the skill and expertise to help you achieve the masculine chest you desire. To schedule a consultation appointment with Dr. Delgado in the San Francisco Bay area, please fill out our online form or give us a call today.
About Santa Rosa, California
Santa Rose is a city located in Sonoma County, California. It is the largest city in California's Wine Country and Redwood Coast and is known for its wineries. Downtown Santa Rosa is an area of restaurants, shopping, nightclubs, and theaters, making it a great tourist destination and entertainment area. Santa Rosa is located about one hour away from San Francisco, CA.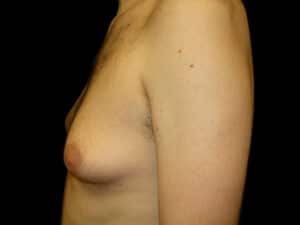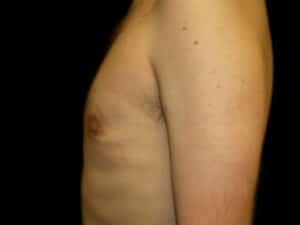 Gynecomastia Santa Rosa, CA FAQs
How can I minimize swelling in the breast area after male breast reduction surgery?
The best way to minimize swelling after surgery is to wear your compression garment as directed. This will help to support your new chest contour as well as reduce swelling. Additionally, sleeping elevated in the early post-op period can contribute to a quicker recovery.
What happens during a male breast reduction consultation appointment?
A consultation is needed to discuss the drive behind your desire for gynecomastia surgery, your medical history, the current medications you are taking, what to expect during healing, and the possible risks. Dr. Delgado will then examine your male chest and determine which gynecomastia surgery technique is right for you.
What does the male breast reduction healing process look like?
Following surgery, you may experience bruising and swelling. Patients will have drains placed during surgery, and it may be a few weeks before you feel comfortable returning to public events or normal activities. Dr. Delgado recommends that exercise and physical exertion be avoided for up to six weeks to avoid unnecessary complications. Be sure to follow Dr. Delgado's specific aftercare instructions for the best recovery and results.
Is male breast reduction surgery plastic surgery?
Yes, gynecomastia surgery is considered a plastic surgery procedure. Because of this, you should be sure to seek out a board-certified plastic surgeon such as Dr. Delgado near San Francisco to perform your surgical procedure for optimal results.
What is true gynecomastia?
True gynecomastia occurs when breast glands are the cause of large male breasts. Pseudogynecomastia is when excess fat on the body and/or breasts is the cause of gynecomastia-like symptoms. Surgery is the most effective option for treating gynecomastia and boosting a male's self-esteem. To treat gynecomastia caused by excess weight on the male chest alone, weight loss may effectively treat the condition.
---

I researched both gynecomastia and plastic surgeons for a year before having my procedure. There's a reason Dr. Delgado has so many 5 star reviews. He is an expert among experts in this field and this is not the kind of procedure you want to have revised. His expertise and skill is worth every penny and having this procedure is one of the best decisions I've ever made. Every member of his staff goes above and beyond. You will not be disappointed.
Gorgeous9247

Always felt self-conscious about my chest after the 10th grade and finally decided to get surgery once the gynecomastia started to become painful in college, due to density. Had a consultation with Dr. Delgado in SF and the office was superb and kept tidy for patients that deserve the best. Dr. Delgado went over all my questions without any rush or annoyance. He knows every patient is unique and treats their time as such. Surgery went well and healing was great without any complications. The staff were amazing with any questions I may have had during post-op.
Overall, this surgery will be one that you will not regret. Will make tremendous strides for your self-confidence. Make sure to have it optimal by selecting Dr. Delgado as your surgeon.
Flash34

I could not be happier with Dr Delgado and his team. From start to finish I felt taken care of. I could call or email with questions and they always helped me or got back to me quickly. Chelsie helped me set up my appointments and made the experience easy for me. The results from my surgery are outstanding. Thank you!!! I highly recommend Dr Delgado.
Versatile416995
---