Dr. Ronald G. Zelt
---
Biography
Dr. Ronald G. Zelt graduated from medical school at McGill University in Montreal in 1984. After four years of General Surgery residency and a Master of Science degree, he completed his formal training in Plastic Surgery also at McGill University. He went on to complete a year of fellowship training in Melbourne, Australia in reconstructive microsurgery in 1991 and a second fellowship in 1992 at the University of Southern California in Los Angeles. He earned a second master's degree in Medical Education while in California. Shortly after, he returned to Montreal and began his practice in plastic surgery.
Dr. Zelt was born in Ontario and moved to Quebec in 1975 where he has lived for the last 34 years. He is a member of the Canadian Society of Plastic Surgery and is certified by the Royal College of Physicians and Surgeons of Canada. His current positions include Division Chief of Plastic Surgery at l'Hôpital du Sacré-Cœur de Montréal, staff plastic surgeon at St. Mary's Hospital and an Assistant Professor of Surgery at McGill University.
Philosophy 
Our office is very patient centered. Meeting the goals of our patients begins by carefully listening to their concerns and developing a management plan tailored to their specific needs, body type and solutions available. Consultations take place in our private offices located within the Rockland Medical Centre in Mont-Royal Quebec. All procedures are performed in a state-of-the-art, accredited, modern surgical facility where patient comfort and safety are paramount.
In all cases, minimal incision techniques are used to give the results the patients desire with minimal or no evidence that they have undergone surgical correction of their condition. The procedures offered to patients are always tailored to their body type and pattern of gynecomastia. Minor sub nipple-areolar complex (subNAC) cases are most often corrected with local anesthesia via a short peri-areolar incision. Physiologic type gynecomastia with more substantial volumes are managed under either local anesthesia with intravenous sedation or full general anesthesia. In these cases, volume is removed with standard liposuction technique and any residual subNAC glad removed at the same procedure with a short peri-areolar incision. More substantial volumes, often with excess skin, are addressed individually where surgical plans are made based on our patient's concerns and goals. Body builders present with primarily subNAC gland for removal and this is done with local anesthesia and IV sedation via a short peri-areolar incision.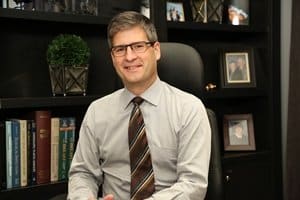 Certifications
Fellow Royal College of Physicians and Surgeons of Canada
Member of the Canadian Society of Plastic Surgeons
Member of the Canadian Society of Aesthetic Plastic Surgery
Procedures Offered
Gynecomastia
Liposuction with Excision
Years Practicing Gynecomastia Surgery
22 years
Address
Ronald G. Zelt, MD, Inc.
100 Chemin Rockland, Suite 124
Ville Mont-Royal, QC H3P 2V9
Average Number of Gynecomastia Surgeries Performed per Year
100